NADA Presents "FAIR" || Week 4: Unnatural Processes w/ Arden Surdam (2019)


Traditional art-making methodologies meet an aesthetic culture saturated in perfect digital images.




Arden Surdam
Picnic, 2019
Archival inkjet print
30 x 40 inches || 76 x 102 centimeters
Edition: 2/2 of (+1AP)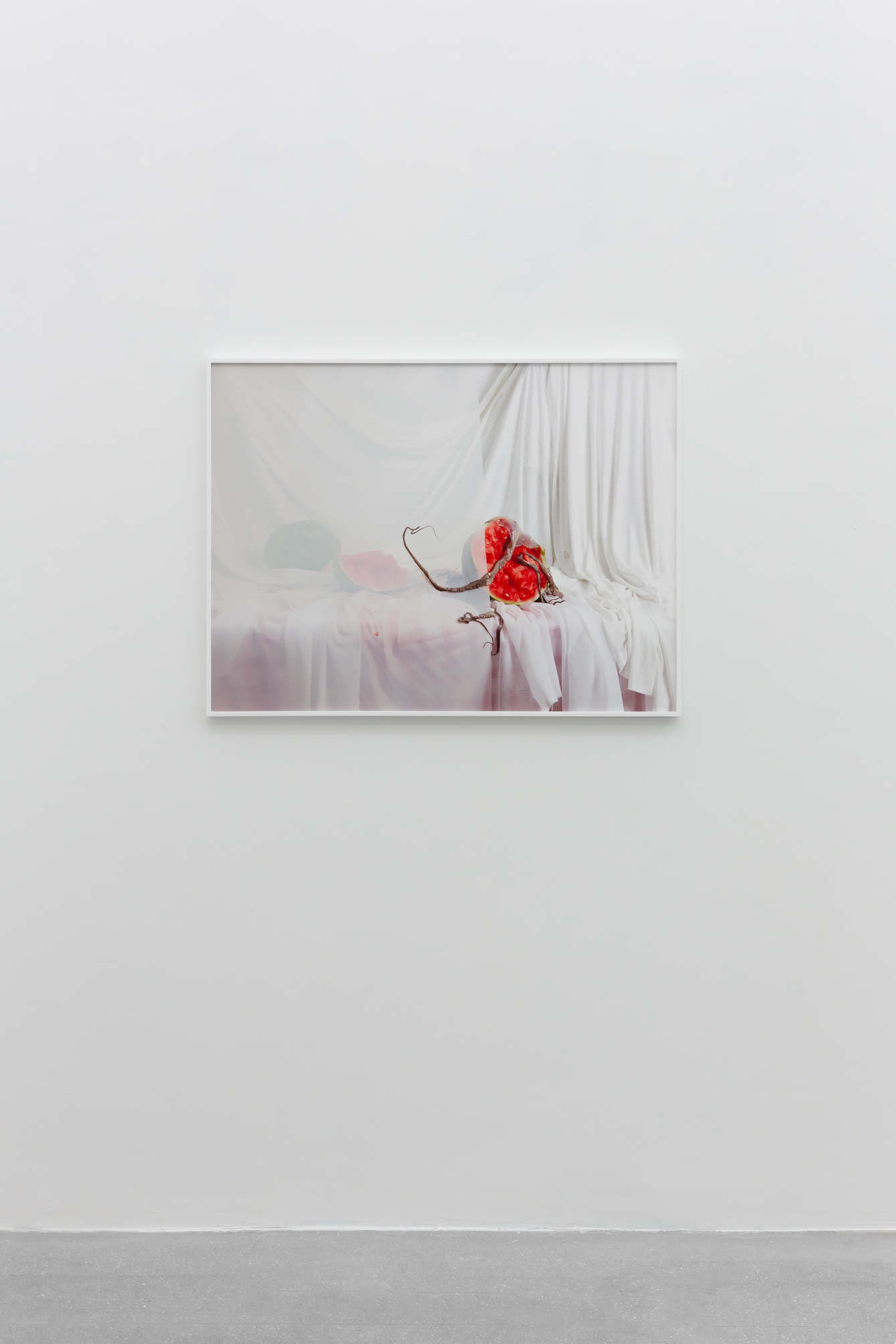 Arden Surdam
Picnic, 2019
Archival inkjet print
30 x 40 inches || 76 x 102 centimeters
In Picnic, Arden Surdam explores the variable value of food in society, informed by her Turkish heritage and New York City upbringing. An animal part considered delectable in one century might become repugnant in the next. It's a fluctuating system of likes and dislikes that has become a focal point of the past year of her practice, and relevant in a time when our relationship to the ideas & realities about American abundance are in flux.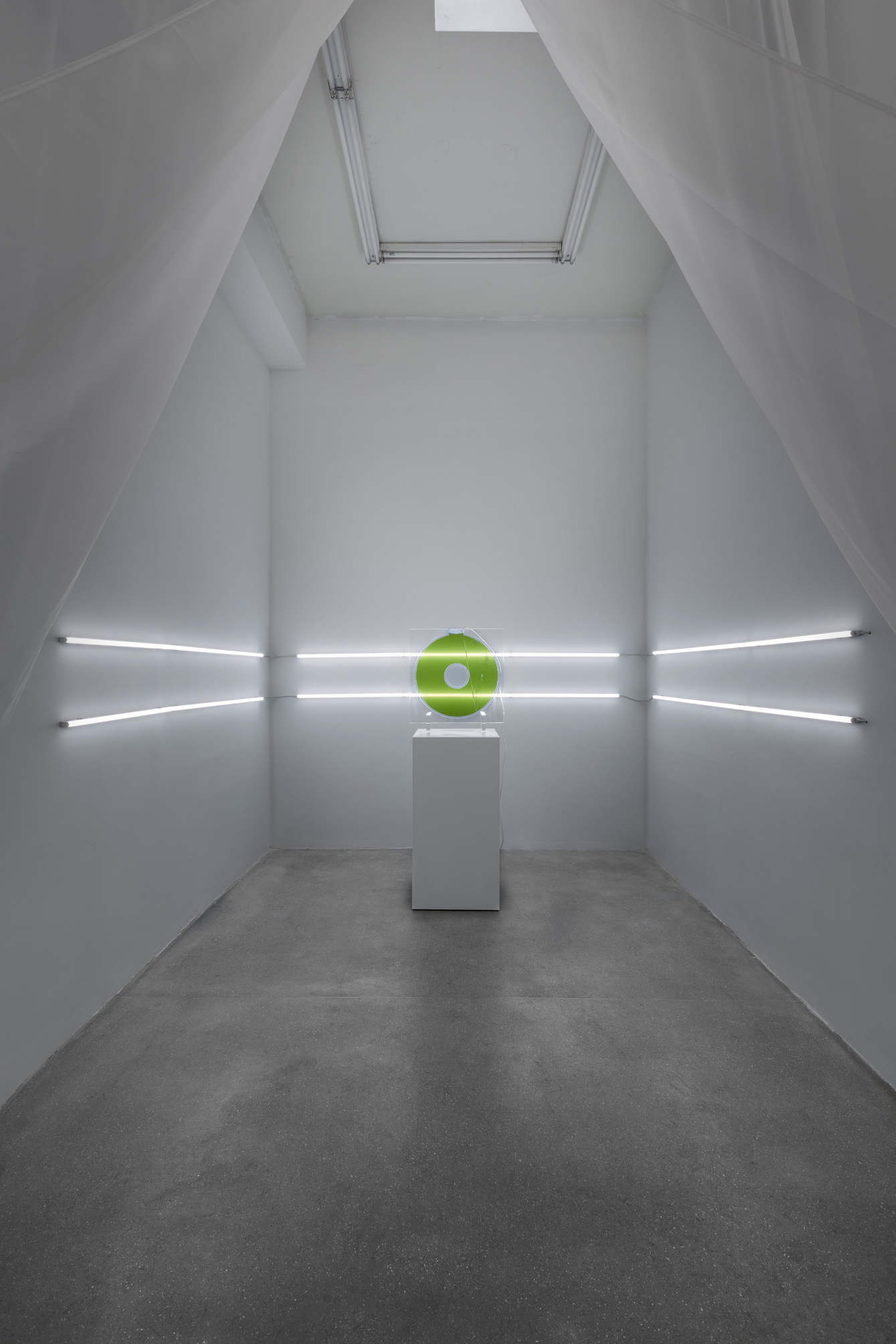 Arden Surdam
Donut Tank, 2019
Acrylic, flexible tubing, glass, LEDs, and spirulina (algae)
24 × 24 × 1 inches || 61 × 61 × 2.5 centimeters
Biological processes that look licentious in Surdam's photographs take on a mathematic sensuality in her sculptural work. Pictured here is "Donut Tank," (2019), a sculpture getting its color from hundreds of thousands of tiny algae living inside of it. The thin, transparent ring shape ensures that the algae experience similar rates of photosynthesis, and the work's color changes brilliantly as the aquatic plants eat, breathe, and live.
Arden Surdam
Charcuterie
, 2019
Archival Inkjet Print
4 x 6 inches || 10 x 15 centimeters
Edition: 2/2 + 1AP

Inspired by the canonical images of Soutine, Bacon, and Chardin, Surdam experiments with the aesthetics of biological processes within the tradition of nature morte compositions and food styling in 70s-era American international cookbooks. Like her predecessors, she gives a certain dignity to materials in varying stages of decay with her intuitive, thoughtful staging. But here, the process of finding, assembling, combining, and conserving these materials yields so many unknowns as to create a complex relationship between compositional sensuality and the sensory experience of the rapidly-evolving sights and scents of natural matter.
Arden Surdam
Shelf Spill
, 2020
Archival Inkjet Print
12 x 18 inches || 30 x 46 centimeters
Edition: 1/2 + 1 AP
Arden Surdam
Fish Descending I
, 2019
Archival Inkjet Print
12 x 18 inches || 30 x 46 centimeters
Edition: 1/2 + 1 AP
Surdam received her BA in Environmental Studies & Visual Arts at Oberlin College and her MFA from California Institute of the Arts. She has presented solo exhibitions at Offal EAST in Montauk, New York; ABXY, New York, NY; Galveston Artist Residency, Galveston, Texas; College of the Canyons, Santa Clarita, CA; SLOAN Projects, Los Angeles, CA; The Situation Room, Los Angeles, CA; Photo Basel, Switzerland.

She has presented in group exhibitions at The Institute for Art & Olfaction, Los Angeles, CA; Lucie Foundation, Los Angeles, CA; Arturo Bandini, Los Angeles, CA; Art Center College of Design, Pasadena, CA; SLOAN Projects, Los Angeles, CA; Photo LA, 25th Annual International Photographic Exposition, Los Angeles, CA; Studio Cooking in collaboration with Meghan Gordon, Armory Center for the Arts, Pasadena, CA; UCLA Wight Biennial, Los Angeles, CA







Arden Surdam
Moonfish
, 2016
Moonfish, Black Inkodye, Egg, Beeswax, Olive Oil
16 x 18 || 41 x 46 centimeters
Arden Surdam
The Poetic Life of the Lowly Eel
, 2016
Eel, Smokey Quartz Photo Oil, Jade Green Photo Oil, Beeswax, Coffee, Eggs, Van Dyke Brown, Olive Oil
24 x 36 inches || 61 x 91 centimeters
Arden Surdam
Solid Liquid
, 2016
Squid, Egg, Cyanotype, Tanzanite Blue Photo Oil, Coffee, Beeswax, Olive Oil
30 x 30 inches || 76 x 76 centimeters
Arden Surdam
8 Pairs of Arms
, 2016
Large Octopuses, Catfish Head, Cyanotype, Beryl Yellow Photo Oil, Fire Opal Orange Photo Oil, Bleach, Hydrogen Peroxide, Beeswax, Quail Egg, Olive Oil
36 x 46 inches || 91 x 117 centimeters