Manuela Morales Délano
& Robyn Tsinnajinnie

Septmeber 8,2023 - January 2024




In this exhibition, Robyn Tsinnajinnie begins her theses on capitalist patriarchy with a view from home, family, and community life. Manuela Morales Délano starts hers at power, violence, and empire.

They do so alongside a chorus of young women of color online encouraging one another to get clear about how they want to relate to men, money, power, and work. All indicate a fresh, nakedly ambivalent
womanist expression: to both plainly revolt against the institutions by which men control Earth's resources and - within the context of larger percentages of vital resources flowing even faster up the class ladder - to seriously consider how to gain personal advantage from the wealth encased within those structures, under the guise of the rigid version of womanness pillaring them.

A post-ironic mood and attitude - a common characteristic of contemporary political expression - contributes to the crisp mode of thought permeating this exhibition.

For these women, revolution and revelation are nothing if not
funny.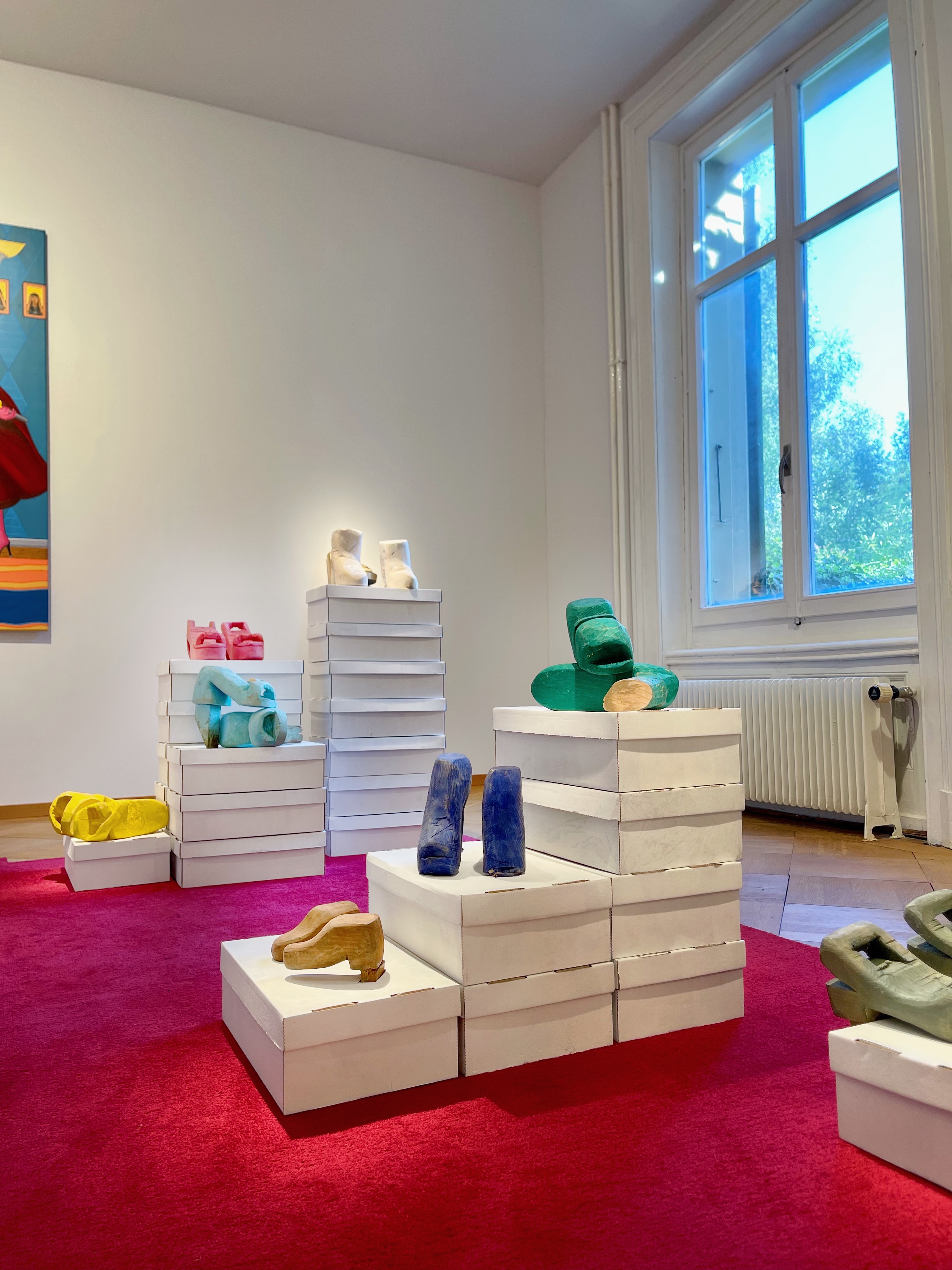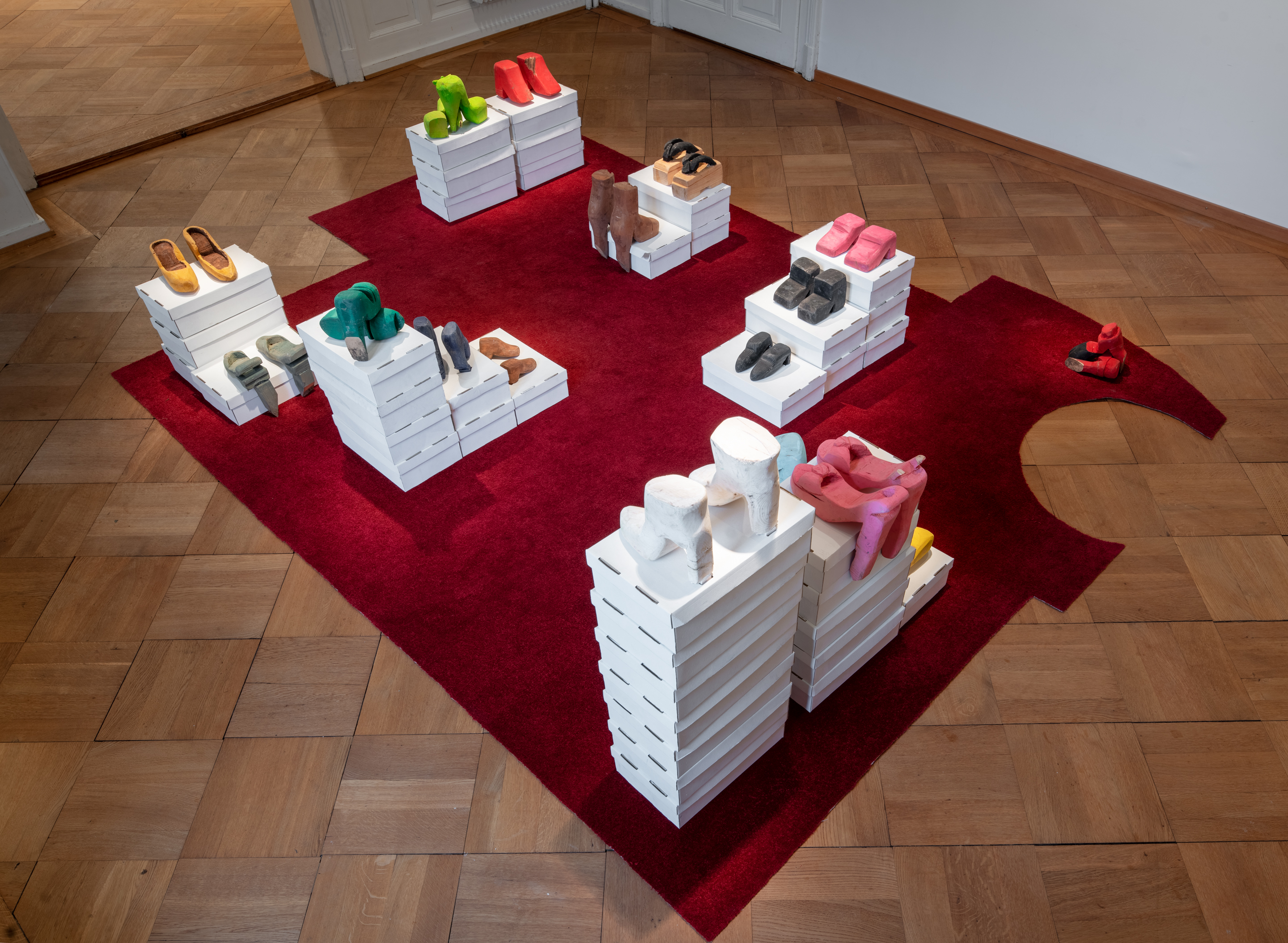 Manuela Morales Délano
Zapatería Zapatista, 2020
Wood, Acrylic Paint, Cardboard Boxes and Carpet
Variable Dimensions


Robyn Tsinnajinnie
In Case I Go Missing (2023)
Acrylic on Canvas
34 x 44 in | 86.36 x 111.76 cm
Manuela Morales Délano
Mucho Pan, Poca Salchica (2018)
Bread, Glass, Cardboard Plinth Painted White
81.5 x 32 x 22.5cm
Robyn Tsinnajinnie
Expiration Date, 2020
Acrylic on Canvas
30 x 24 in | 76.2 x 61 cm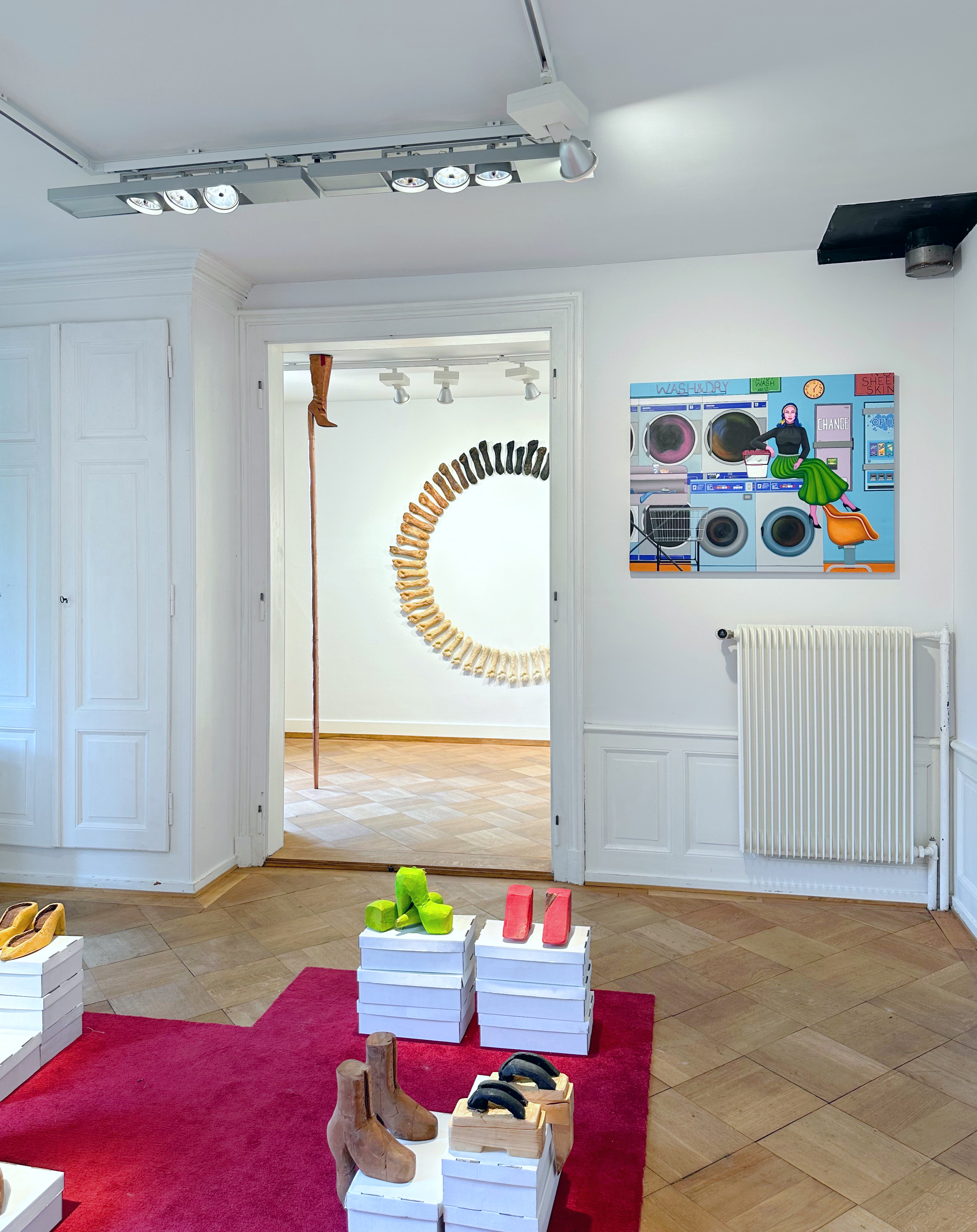 Manuela Morales Délano
Manito de Guagua: Economics of the Clock, (60 minutes ),2023
Bread, salt
78¾ x 78¾ x 2 inches | 200 x 200 x 5 cm




Robyn Tsinnajinnie
Cold Water, 2022
Acrylic on Canvas
34 x 44.25 in | 86.4 x 112.4 cm


Manuela Morales Délano
Taco Estaca [Boot] (2023)
Wood, Fabric, Acrylic Paint and Boot
113 x 5.875 in | 287 x 5 x 15 cm

Manuela Morales Délano
Taco Estaca [Boot] (2023)
Wood, Fabric, Acrylic Paint and Boot
113 x 5.875 in | 287 x 5 x 15 cm



Robyn Tsinnajinnie
You´re Overreacting, 2021
Acrylic on Canvas
48 x 24 in | 121.9 x 61 cm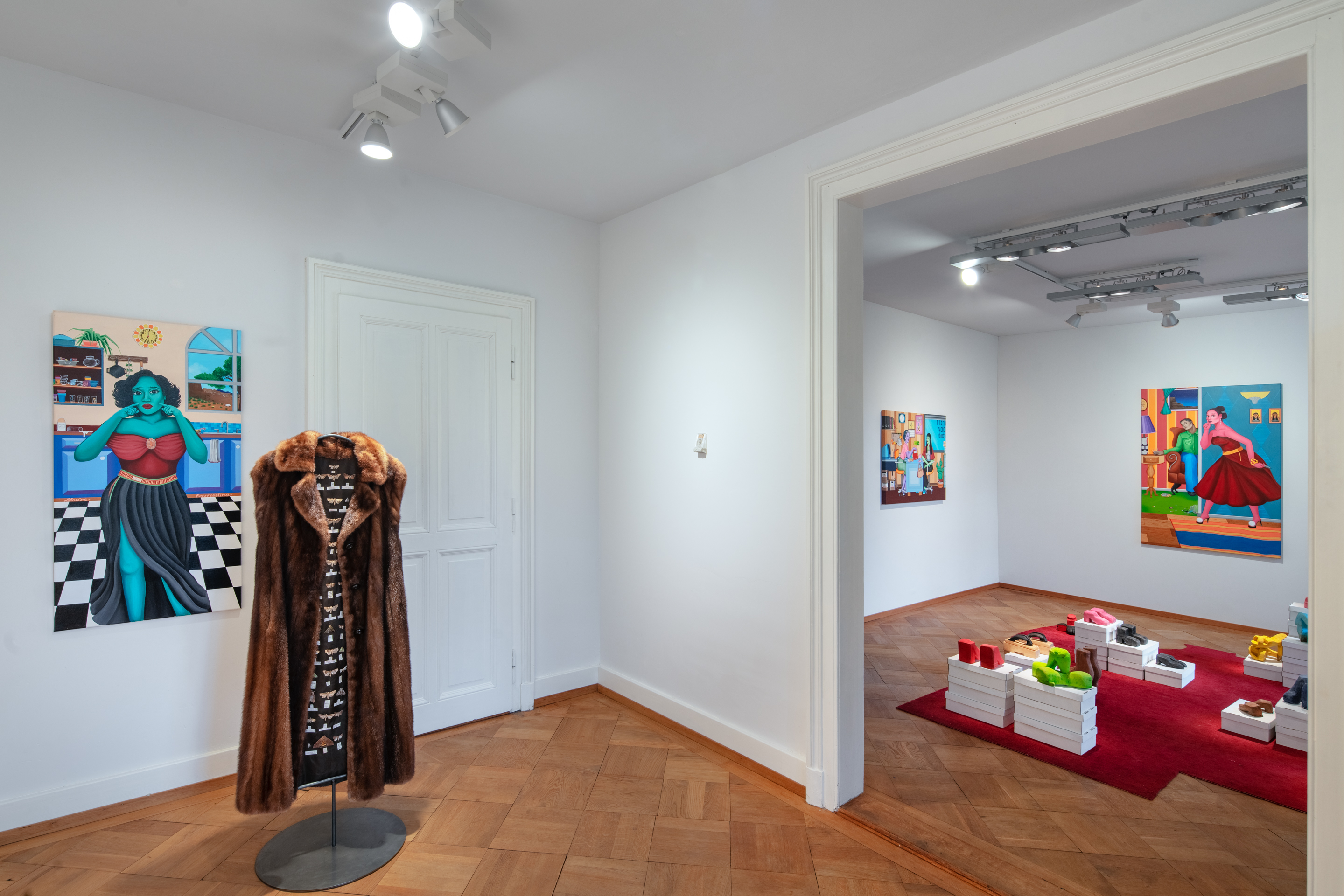 Robyn Tsinnajinnie
Scissor Sister, 2021
Acrylic on Canvas
60 x 40 in | 152.4 x 101.6 cm



Manuela Morales Délano
Museo de la Pololilla (2023)
Fur Coat, Moth Taxedermies and Metal Structure




Robyn Tsinnajinnie
You´re Overreacting (2021)
Acrylic on Canvas
48 x 24 in | 121.9 x 61 cm


Manuela Morales Délano
Manuela Sáenz Certificated Coin (2023)
Silver Coin 27gr
3.80 x 2.375 x 0.625 in | 8 x 6 x 1.50 cm
8.3 x 2 x 6 cm with Concrete Plinth







Manuela Morales Délano
Untitled (2023)
German & Swiss Tabloid Magazine Cover
9 x 12 x 0.25 in | 20.7 x 28.2 x 0.5 cm

Robyn Tsinnajinnie
Choices (2023)
Acrylic on Canvas
14 x 11 in | 35.56 x 27.94 cm


Robyn Tsinnajinnie
Vasectomy Now! (2021)
Acrylic on Canvas
44.25 x 34 in | 112.4 x 86.4 cm