Ivan Argote || Rosa Menkman || Kenya (Robinson)

Twenty-first Century Occupational Adjustments and Considerations Episode 1: Magnification
September 16 - November 4, 2018



Clockwise from right:

Ivan Argote || Altruism, 2011
Digital video

Kenya (Robinson) || Color Test, 2018
4K video

Kenya (Robinson) || If I'd Known You Were Coming I've Baked You a Cake, 2018
Plastic resin, doilies, paint

Ivan Argote || New York, 2011
DIgital video



Ivan Argote || New York, 2011
Digital video



This exhibition convenes three artists whose art objects dilate particular elements of contemporary life for more detailed inspection. With his sly public gestures, Iván Argote makes visible the emotional and cultural infrastructures that support the functionality of international metropolises. Rosa Menkman's experimental research into the atoms of digital images yields radical aesthetic forms. And, Kenya(Robinson) continues to investigate zero-sum capitalism through absurdity, here co-opting the making strategies of an obscure online fetish community. Episode 1: Magnification inaugurates Twenty-first Century Occupational Adjustments and Considerations,

Kendra Jayne Patrick

's ongoing exhibition series centered around art offering fresh perspectives on contemporary life.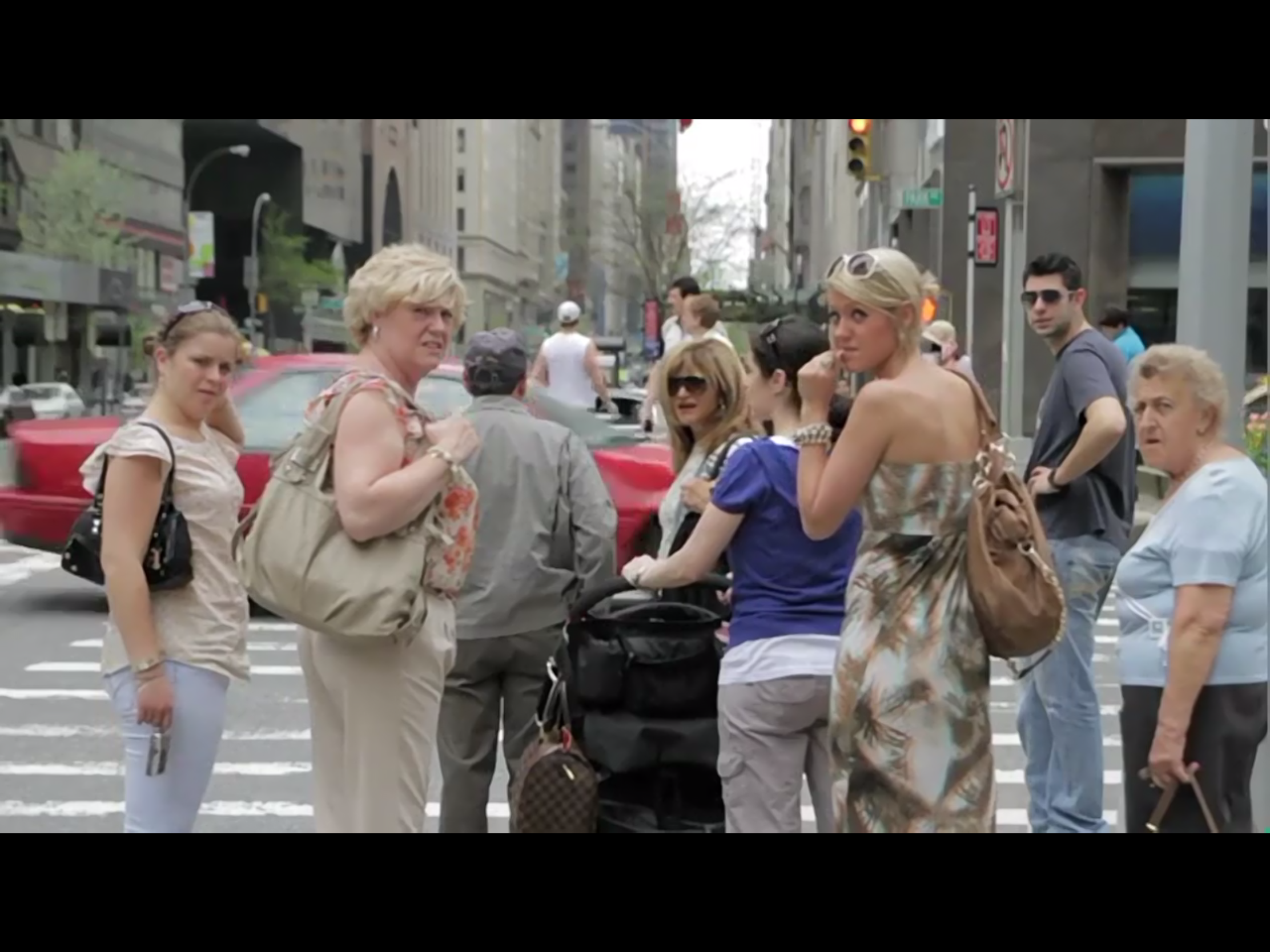 Ivan Argote ||
New York
, 2011
Digital video (still)

Right: Ivan Argote || Altruism, 2011
Digital video
Left: Kenya (Robinson) || Color Test, 2018
4K video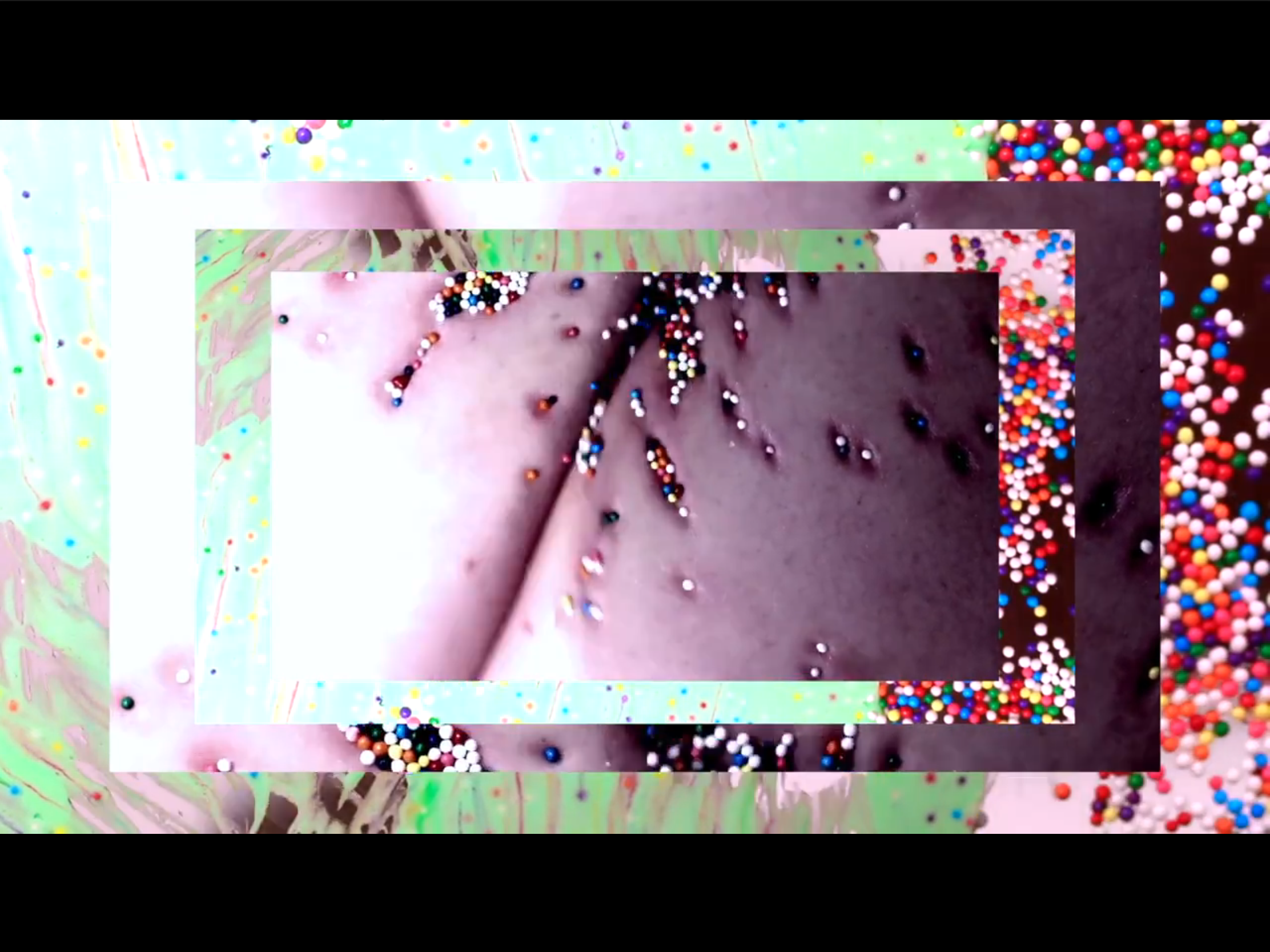 Kenya (Robinson) || White Balance, 2018 (still)
4K video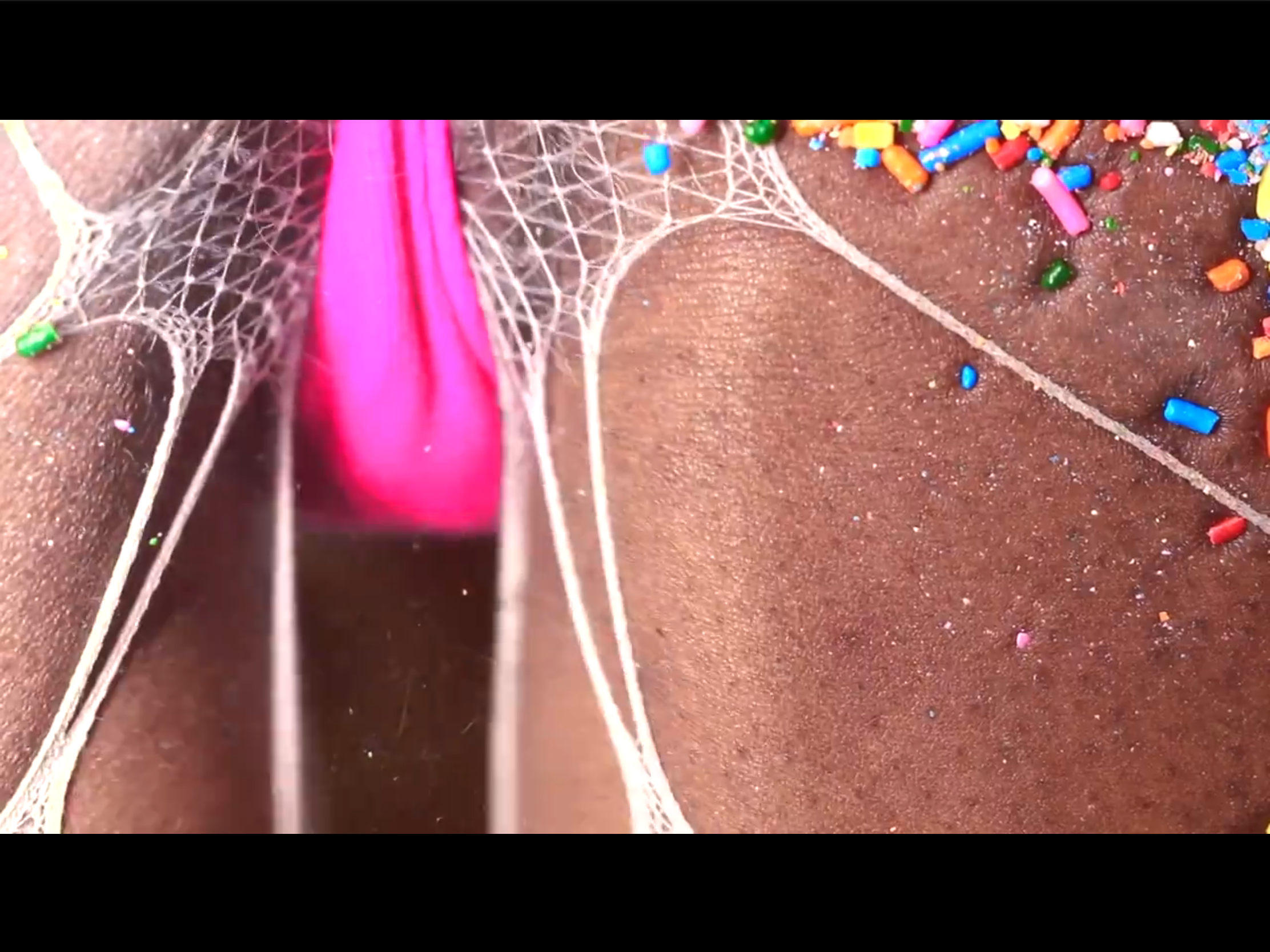 Kenya (Robinson) || Color Test, 2018 (still)
4K video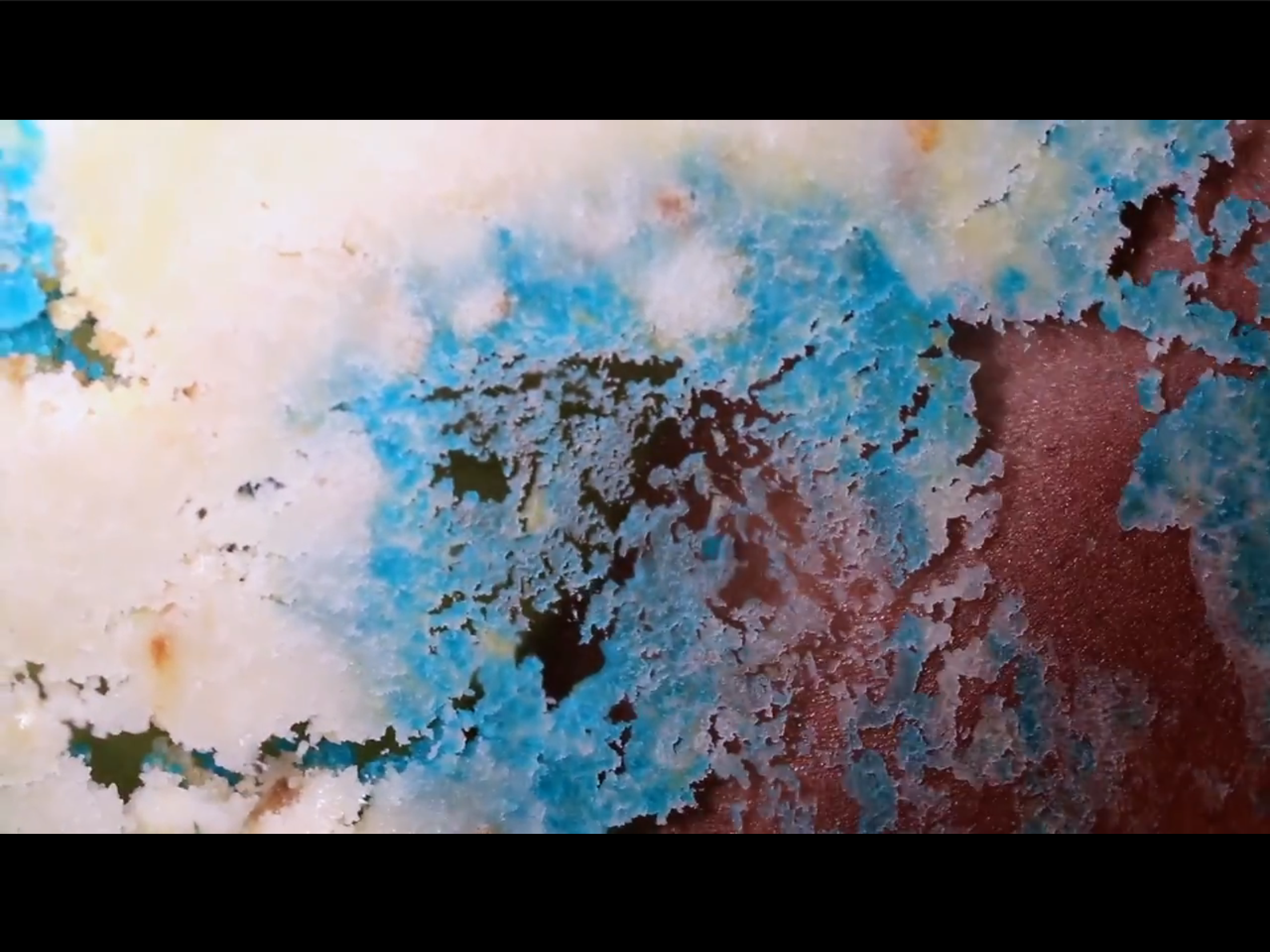 Kenya (Robinson) ||Color Test, 2018 (still)
4K video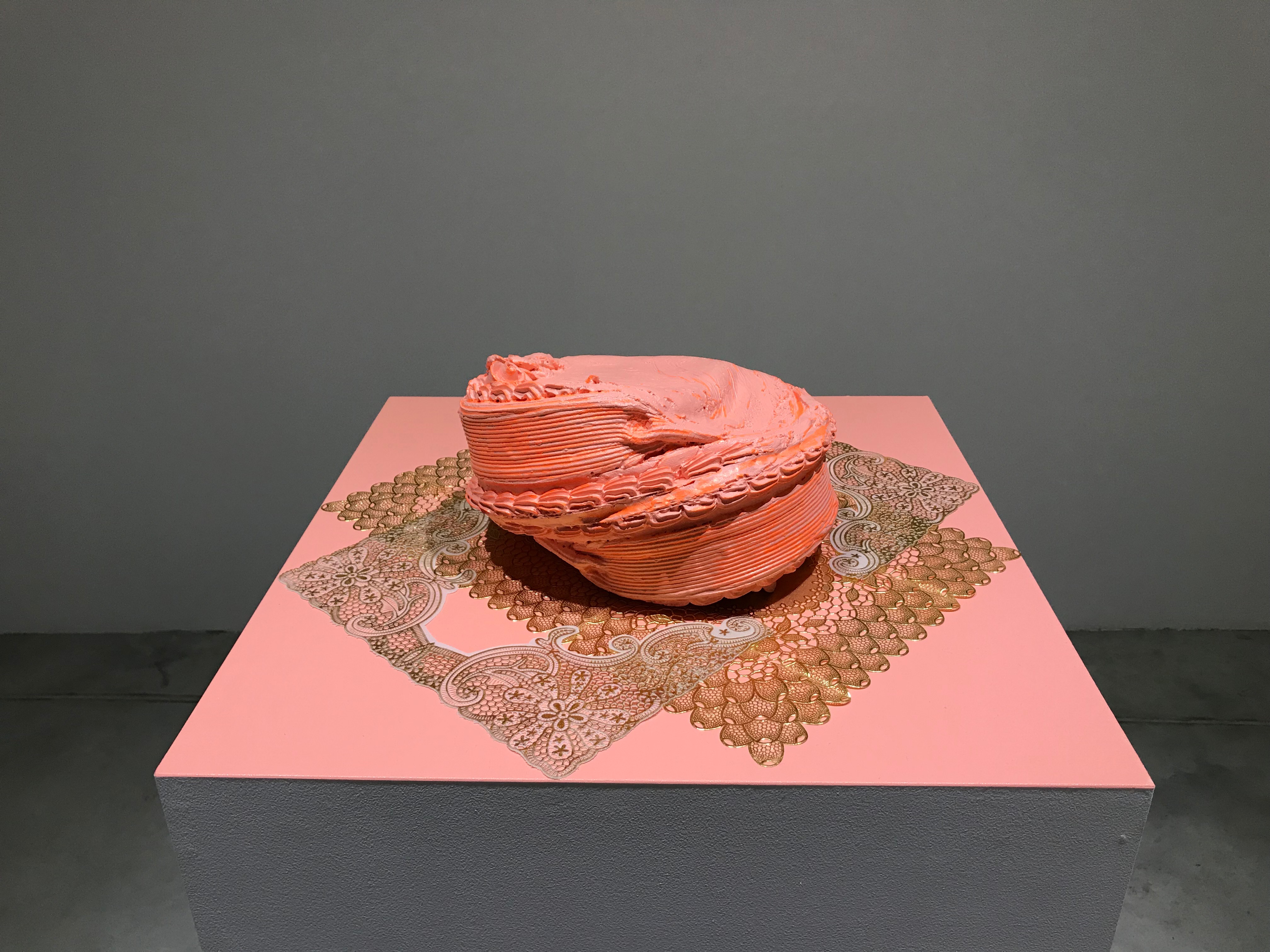 Kenya (Robinson) || If I'd Known You Were Coming, I'd've Baked You a Cake, 2018
Plastic resin, doilies, paint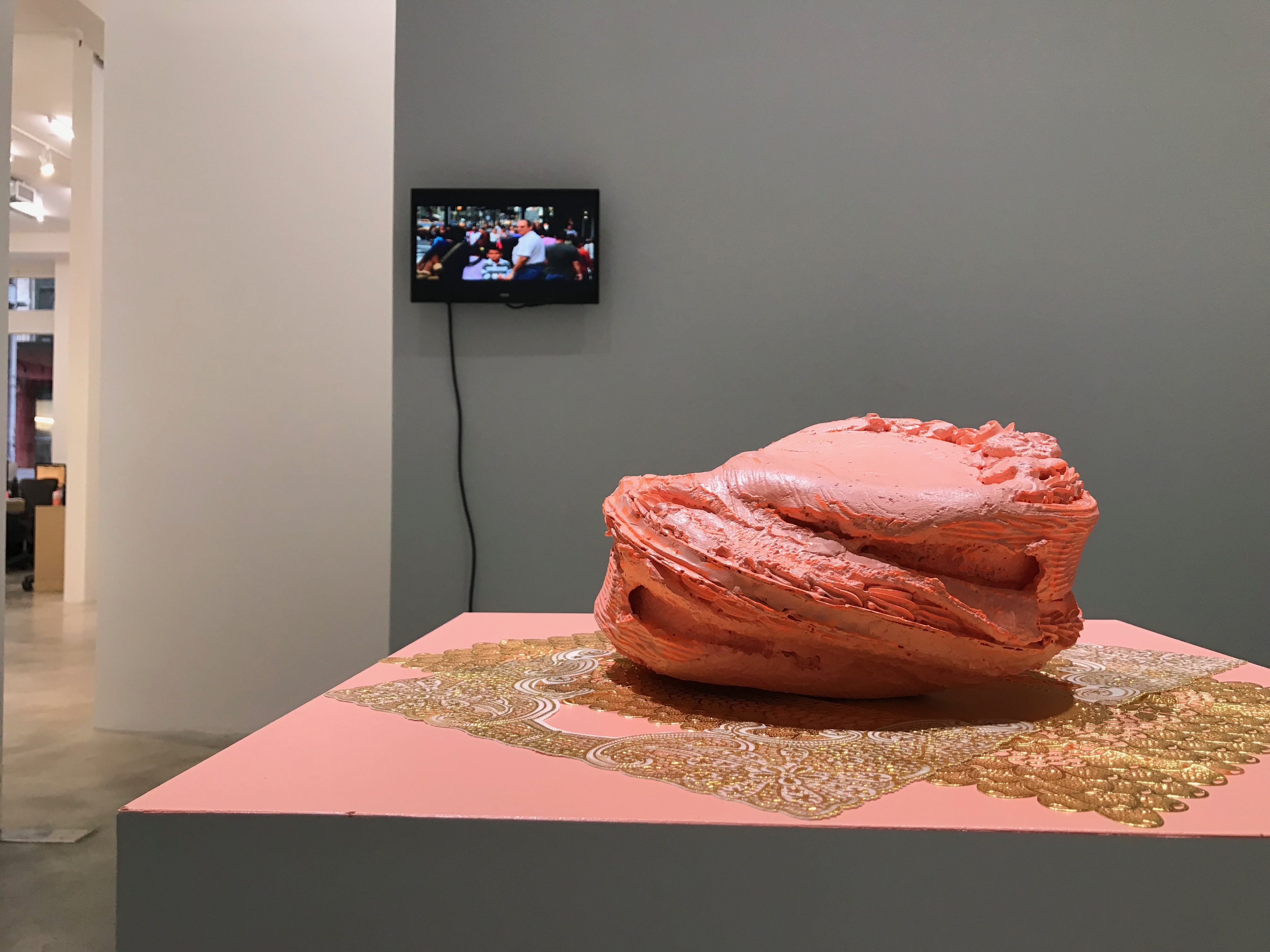 Wall:
Ivan Argote || New York, 2011
Digital video

Foreground:
Kenya (Robinson) || If I'd Known You Were Coming I'd've Baked You a Cake, 2018
Plastic resin, doilies, paint




Far wall: Rosa Menkman || DCT: Syphoning. The 1000000th Interval (The 64th Interval), 2016
Video



Wall: Rosa Menkman || DCT: Syphoning. The 1000000th Interval (The 64th Interval), 2016
Video