Paul McMahon|| Jeffrey Augustine Songco || Eileen Isagon Skyers
Twenty-first Century Occupational Adjustments and Considerations
Episode 2: One Liners


May 26 - June 17, 2018

Of the very many ways that the proliferation of screens has impacted contemporary communication, one of the most resonant has been the resurgence of the one line joke. Memes are what we call these infinitely entertaining digital items; they are newfangled one-line funnies, forged from readymade digital images that have been altered by a succinct intercedent gesture. Importantly, making one requires specific consideration of the material and aesthetic qualities of each individual article, tweet, or image as distinct from its content and meaning. Easily created and shared with a smartphone, memes comprise a very significant amount of original online content. Alongside the infinite flow of factual information, then, has evolved a distinctive, aesthetically-grounded approach towards comprehending and connecting with it.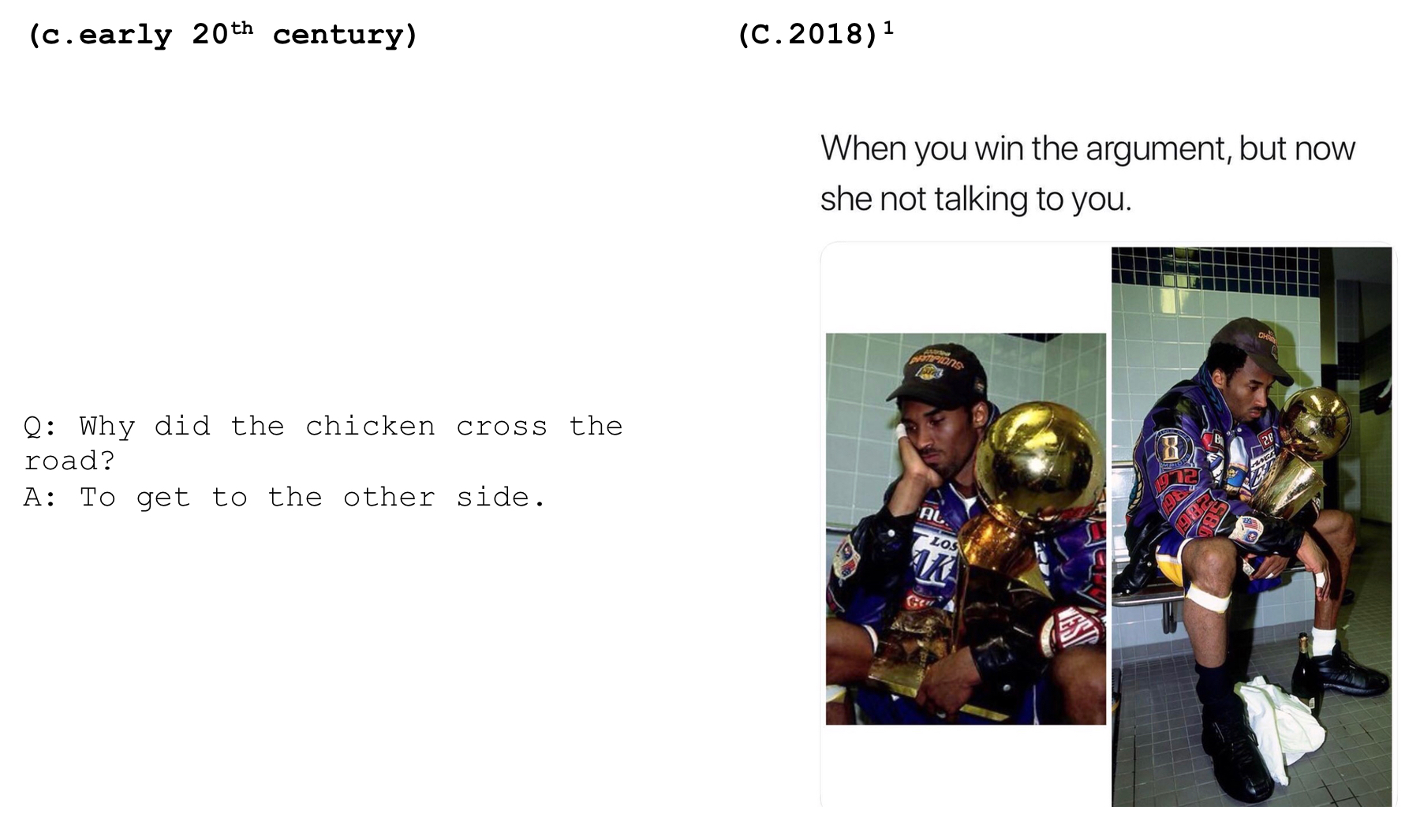 Early in the 1970's, however, a group of artists began manipulating the stream of popular images in a similar spirit. Members of what we now call the Pictures Generation also came of age during an era of rapid (celluloid) image proliferation and radical American cultural change, only to find themselves thrust into a weak economy and subject to a flagrantly dishonest administration. By subjecting every component of popular image distributio to material and conceptual scrutiny, these influential artists cleave durable strategies for investigating the artifacts of mass culture for themselves and Internet generation artists.
Anchored by Paul McMahon's clairvoyant 1974 decision to investigate the formal qualities of the era's newspaper stories, this exhibition grooms this cross-generational kinship by showing those pioneering works alongside Eileen Isagon Skyers' and Jeffrey Augustine Songco's astute Information Age observations. The one-line joke model informs each of these works composition and spirit, achieving the pithiness of a successful meme by sharply discomposing meaningful, relevant readymades. Together, McMahon, Skyers, and Songco demonstrate imaginative and subversive aesthetic approaches to materially, culturally, and politically convoluted environments. Episode 2: One Liners continues Twenty-first Century Occupational Adjustments and Considerations,
Kendra Jayne Patrick
's ongoing exhibition series centered around art offering fresh perspectives on contemporary life.

Jeffrey Augustine Songco || Number 9, 2015
Painted communion wafers mounted on velvet

Jeffrey Augustine Songco || Number 7, 2015
Painted communion wafers mounted on velvet




Eileen Isagon Skyers || Processing, 2018 (still)
Digital video




On the screen:
Eileen Isagon Skyers || Processing, 2018
Digital video

To the right of the screen:
Jeffrey Augustine Songco || Self Portrait (mirror)#3, No Worries You Can Photoshop That, 2008
Vinyl, mirrored wooden cabinet




Paul McMahon || Canary Bird, 2016
Oil on cardboard

Paul McMahon || Garth, 1993
Pastel on newsprint




Paul McMahon || Garth, 1993
Pastel on newsprint




Paul McMahon || Garth, 1993
Pastel on newsprint

Paul McMahon || Busing in Boston, 1974
Pastel on newsprint

Paul McMahon || Mild Style, 1984
Videotape and ¾ inch videotape (recorded by Ericka Beckman with direction from Tony Oursler)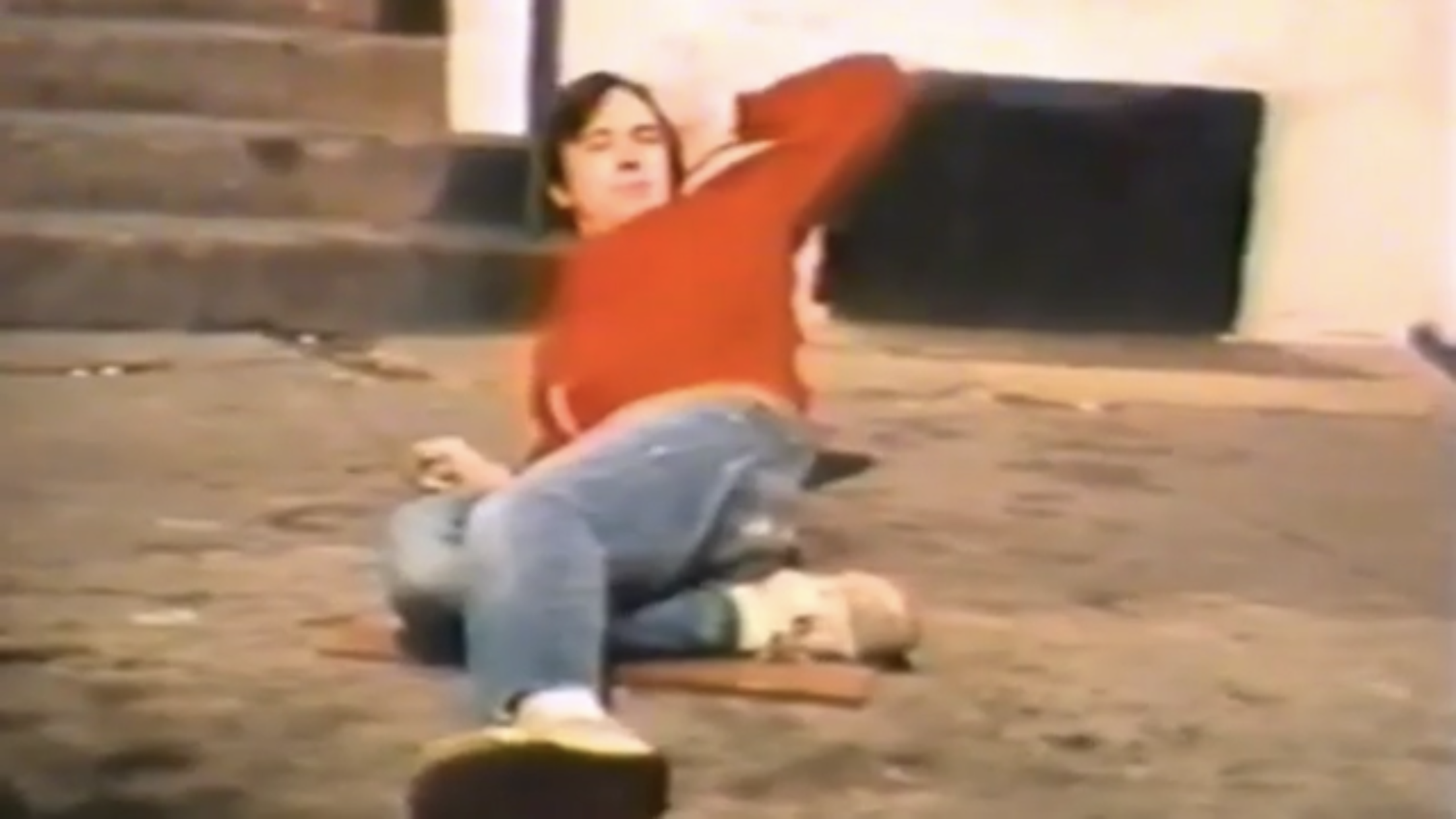 Paul McMahon || Mild Style, 1984 (still)
Videotape and ¾ inch videotape (recorded by Ericka Beckman with direction from Tony Oursler)




Paul McMahon || Typical Traffic Scene, 1974
Pastel on newsprint




Jeffrey Augustine Songco || Self Portrait (mirror)#2, You Should Totally Make This Your New MySpace Pic, 2008
Vinyl, mirrored glass




Clockwise from farthest right; each is pastel on newsprint:
Paul McMahon || Football, 1974
*This piece was included in The Metropolitan Museum of Art's 2009 exhibition, "The Pictures Generation, 1974-1984"

Paul McMahon || The Health of a Nation, 1974

Paul McMahon || John Dean White Hand, 1974
*This piece was included in The Metropolitan Museum of Art's 2009 exhibition, "The Pictures Generation, 1974-1984"

Paul McMahon || Fashion, 1974

Paul McMahon || Palestinian Aide Beaten in NYC, 1974

Paul McMahon || Connecticut Gun Control Rally, 1974




Paul McMahon || Football, 1974
Pastel on newsprint
*This piece was included in The Metropolitan Museum of Art's 2009 exhibition, "The Pictures Generation, 1974-1984"




Paul McMahon || Orange Splat, 2018
Oil on cardboard