Both
Kenya (Robinson) and Qualeasha Wood
appear in
Black Femme: Sovereign of the WAP and the Virtual Realm
at
CANADA
, curated by Christiana Ine-Kimbe Boyle. The exhibition runs
March 5 - April 10
, and the two appear alongside
Caitlin Cherry, Delphine Desane, Emily Manwaring, and Sydney Vernon
for a tight hypothesis on agency and black femininity in post-internet America.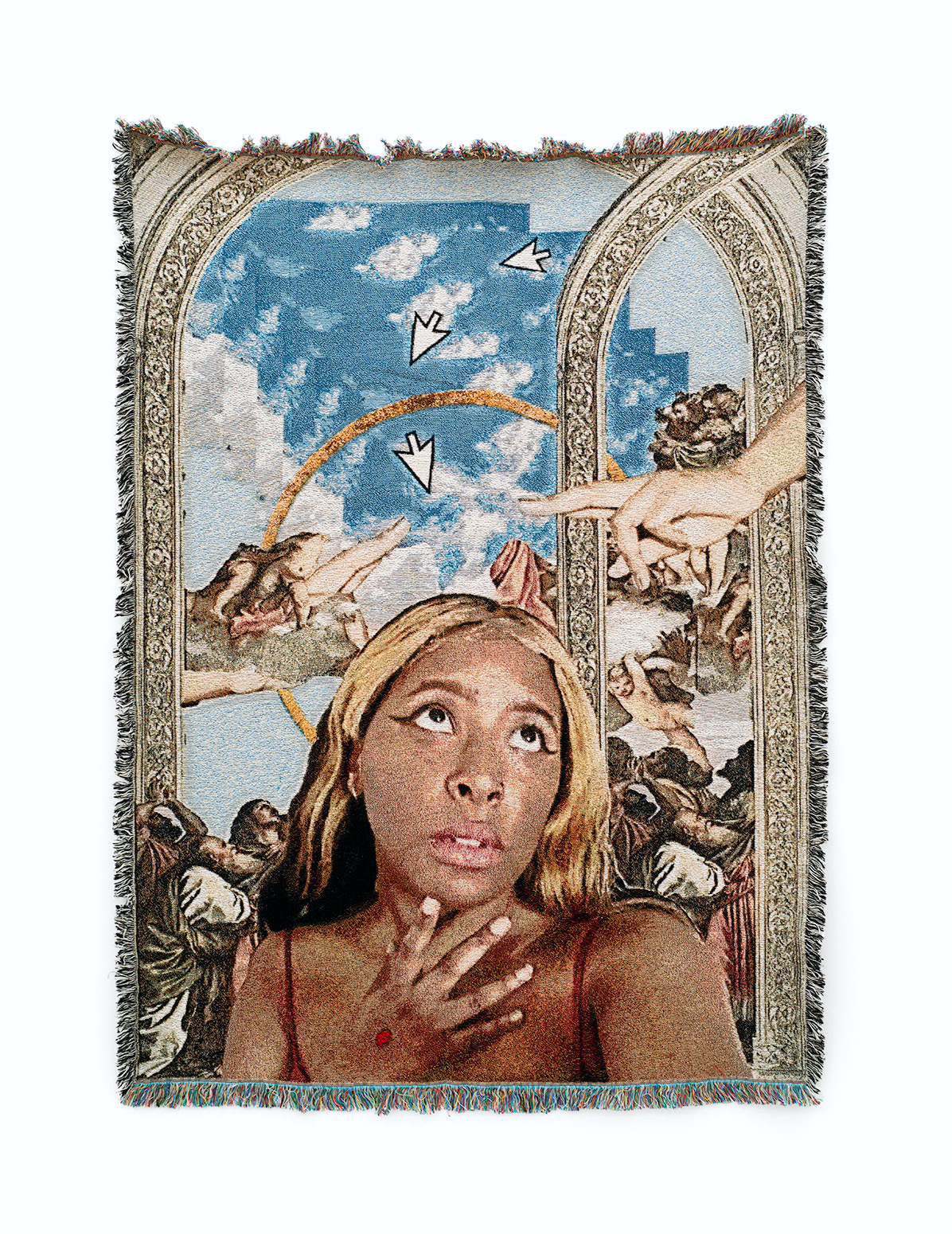 Qualeasha Wood
'fore the day you die, you gon' touch the sky,
2021
Cotton Jacquard weave, glass beads
71 x 54 inches
Kenya (Robinson)
Patriot Games, No. 003052021, 2018-2021
Single-channel video
00:05:04
Edition: 3 + 1 AP




David-Jeremiah
, whose current exhibition with the gallery closes on March 20th, 2021 is gearing up for two more significant solo outings this spring. Opening March 4, the artist will present a monolithic performative work at New York City's anonymous gallery in an exhibition called
G'ordiavonte Fold,
up in NYC through April 4, 2021. Opening March 20, the artist will debut the entire suite of his "acronym paintings," with Washington, DC's von ammon co in an exhibition called,
I.A.H.Y.F.F.A.W.D. / N.F.D.B.J.W.B.D.
, open until April 25, 2021.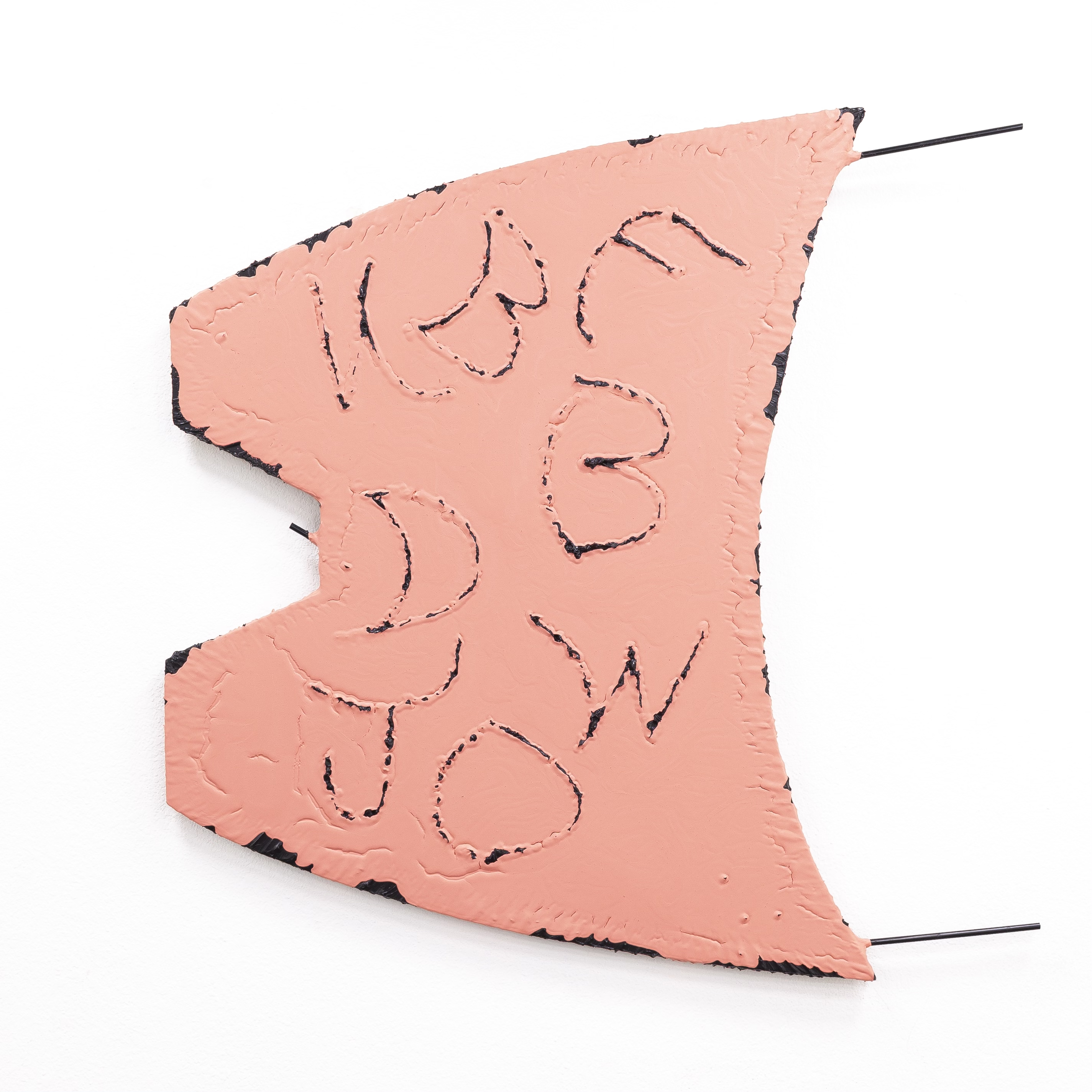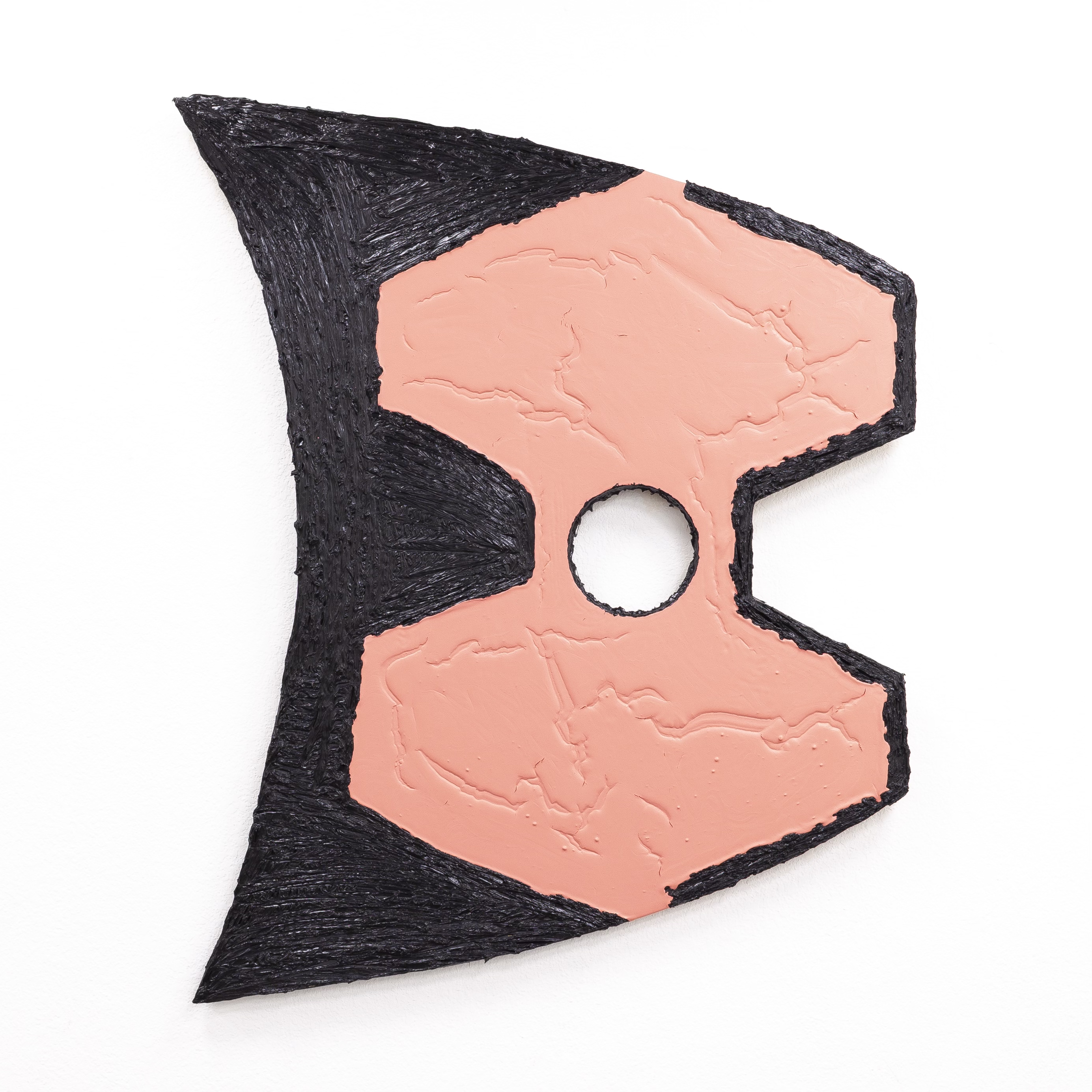 David-Jeremiah
N.F.D.B.J.W.B.D. (Internalized)
wood panel, oil-based enamel, plastic clothes hanger and mixed media
47 x 46 inches

David-Jeremiah
N.F.D.B.J.W.B.D. (Externalized)
wood panel, oil-based enamel, plastic clothes hanger and mixed media
47 x 46 inches



Institutional & Academic Outings
---


Kenya (Robinson) contributes a work from a delicate series of sculptures to a group exhibition at the National Arts Club, Everyday Magic: Artistic/Gnostic Impulses including Genesis Breyer P-Orridge, Clarity Haynes, and more through April 27, 2021.


Arden Surdam
will attend two notable artist residencies throughout the 2021 season in preparation for her feature in
Anicka Yi
's forthcoming volume on algae in/as art. First, she'll head to
The Lighthouse Works
residency on the secluded Fisher's Island, located off the coast of Connecticut. There, she will spend
March and April
continuing her research on algae in partnership with a local oyster farm. Then, she'll spend
August and September
in Switzerland at a residency supported by the
Foundation Kunstdepot Göschenen
, located in the middle alpine country, where she'll study the plant's mountain varieties in relationship to climate change.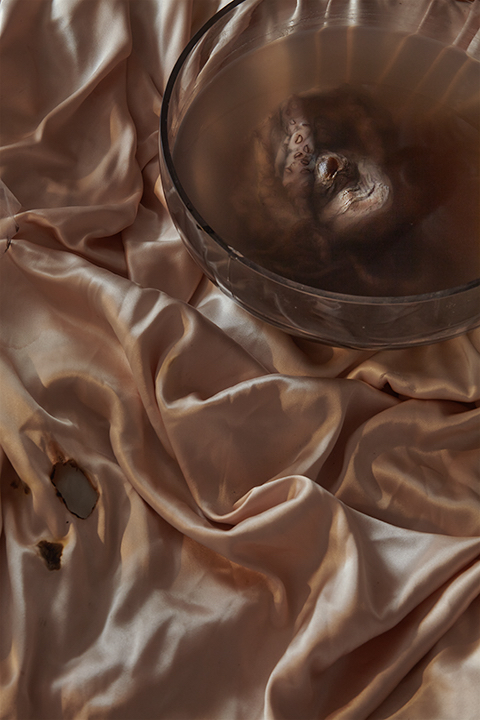 Arden Surdam
Solastalgia
, 2021
Archival Inkjet Print
11 x 17 inches
---
Forthcoming - Kendra
will join the esteemed gallerists and artists featured alongside
HBO
's new documentary film,
Black Art: In the Absence of Light
as part of a new resource initiative dedicated to Blackness in/and contemporary art. More information when the site launches.
February
- For the
Orlando
Sentinel
, Matt Palm reviews
Kenya (Robinson)
's ongoing black stock imagery project called #Blixel, on which she is currently working in partnership with the
Orlando Museum of Art
.
January
- Tim Schneider names
David-Jeremiah
's exhibition,
PLAY
as an
artnet Editor's Choice
pick its opening week.
December
- Anna Mienekie sits down with
Qualeasha Wood
for one of the artist's first long-form interviews at Germany's
gallerytalk.net
.